Podcast: Play in new window | Download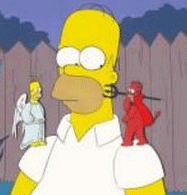 Today we discuss Valentine's Day and how Robert Harrington from The It's Just Us podcast tried to get me killed and our plan to get him back.
We talk about Once Upon a Time on ABC and the Once podcast that we listen to. Once podcast is also produced by the cast of The Ramen Noodle podcast who will be having their 100th show on Feb. 22nd. Check it out and tell 'em The P B and J Show™ sent you.
I got a copy of Contagion to watch on Valentines Day. Listen and find out what we thought of that.
Please email us at thepbandjshowmail@gmail.com or call our *NEW* voicemail line at (406)2PBandJ or (406)272-2635.
You can reach Brian on Facebook or Twitter.  Or you can find The P B and J Show™ on Facebook.
If you found us on iTunes, please leave a comment and a 5 star rating.  It will help others find our podcast.  You can also find our podcast on Blubrry, Stitcher, and GetGlue.
If you like this episode, please share it with your friends on Twitter by retweeting the the tweet below. Thanks.
[blackbirdpie url="https://twitter.com/thepbandjshw/statuses/170503823771705344″]
The P B and J Network™, The P B and J Show™, A Survival Guide 4 Christian Men™, Joey's Clubhouse™, Joey's Journey™ and The Sharp Shooter™ are all Trademarked names of Brian Caruthers